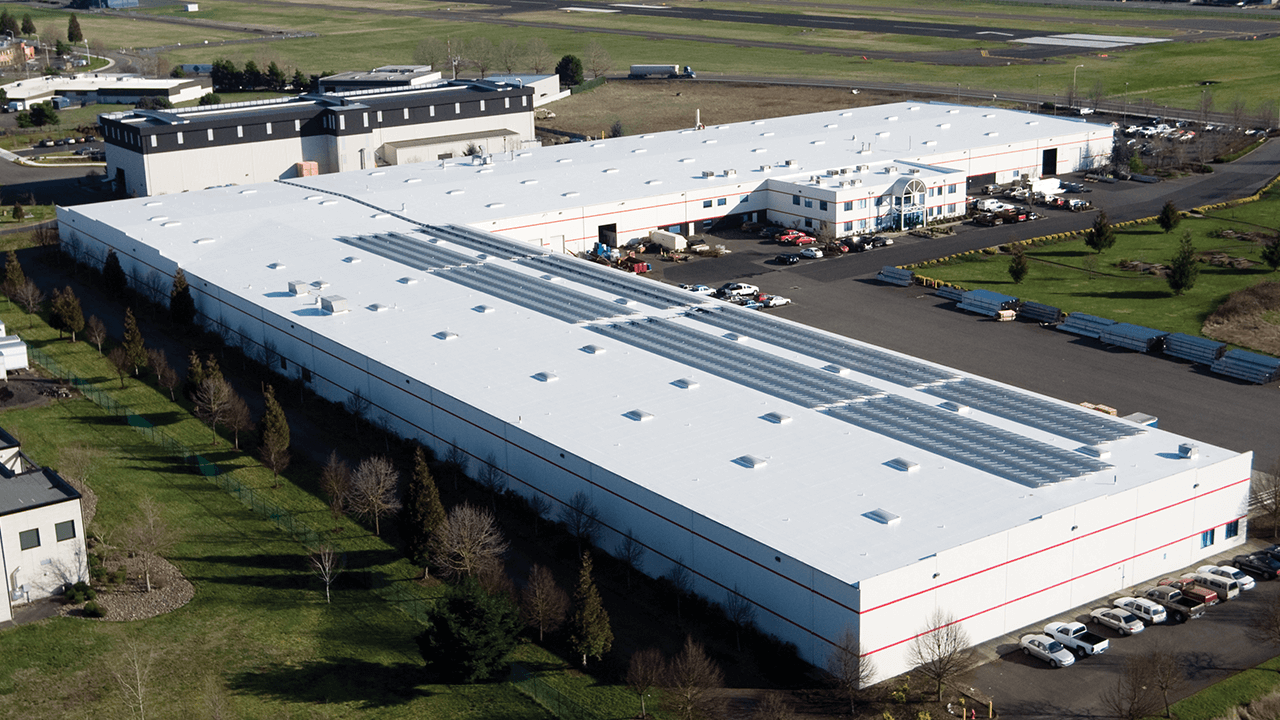 Rooftop Solar Systems
Rooftops are an excellent place to install solar systems because they are typically unused and unobstructed spaces. Rooftop solar (or photovoltaic – PV) systems have increased in popularity due to technological improvements, and the need for alternative energy sources because of rising costs and environmental concerns.
Rooftop Solar Systems
Rooftop solar systems that are designed for commercial buildings with flat roofs can be rack mounted (with ballasted or attached racks) or adhered directly to the roof surface. While an adhered solar system will involve fewer penetrations that require flashing, it also restricts access to much of the roof. A rack-mounted system can allow access to the roof, but very secure flashing methods must be used to avoid compromising roof integrity.
Ballasted rack-mounted systems can allow roof access and have a limited number of penetrations that must be flashed, but wind loads, seismic loads, and weight may be issues. Utilizing a rooftop to locate PV is not without risks – one of which is the potential to compromise the waterproof barrier that is the roofing system.
Additional Considerations
Installing solar systems on a flat rooftop requires careful consideration of more than just the efficiency and effectiveness of the system for electricity generation. It also requires consideration of the underlying roofing membrane and maintaining its integrity.
Why Duro-Last?
Duro-Last Roofing Systems are particularly effective for rack-mounted rooftop solar systems. It's precision-fabricated to fit each building, and delivered to the job site with up to 85% of membrane seaming completed in our factory. Custom prefabricated flashings for roof-penetrating support structures eliminate most rooftop labor from these critical areas. Pre-made rack flashing can mean a faster roofing system installation as well.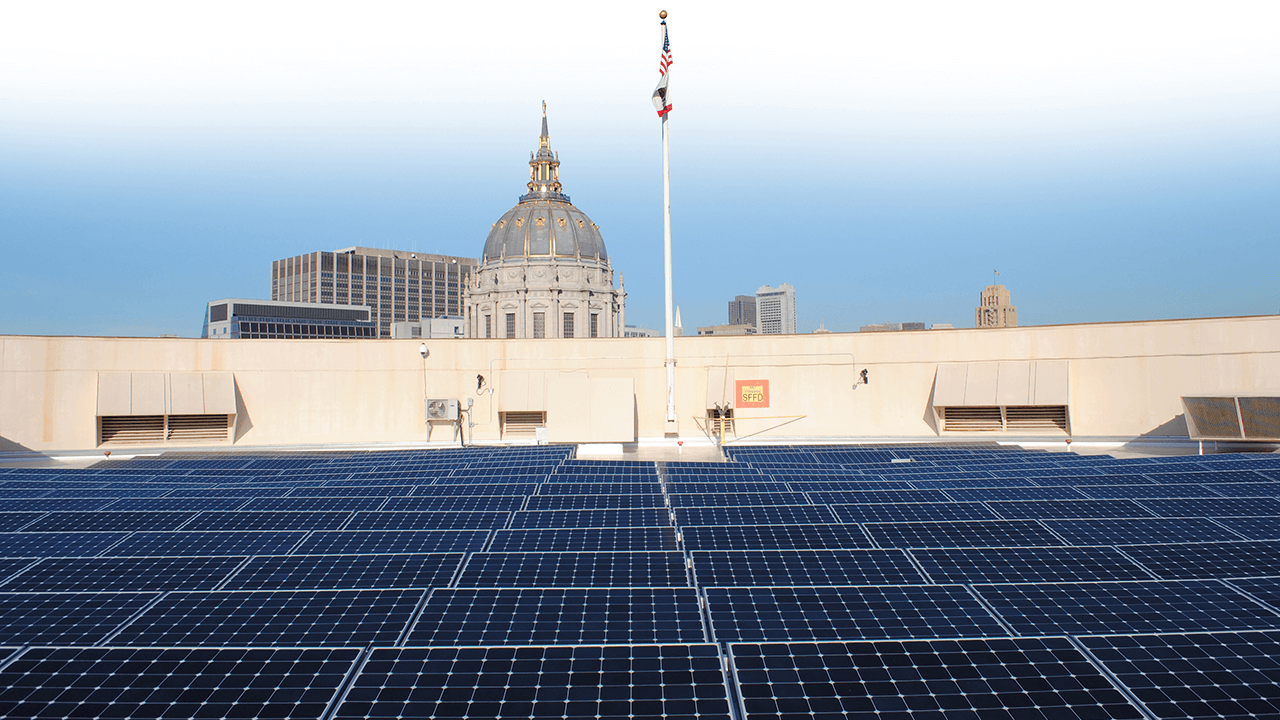 Solar Roofing Case Study
Learn about how Duro-Last provided a solar-ready roofing solution for the famed Louise M. Davies Symphony Hall in San Francisco, California.