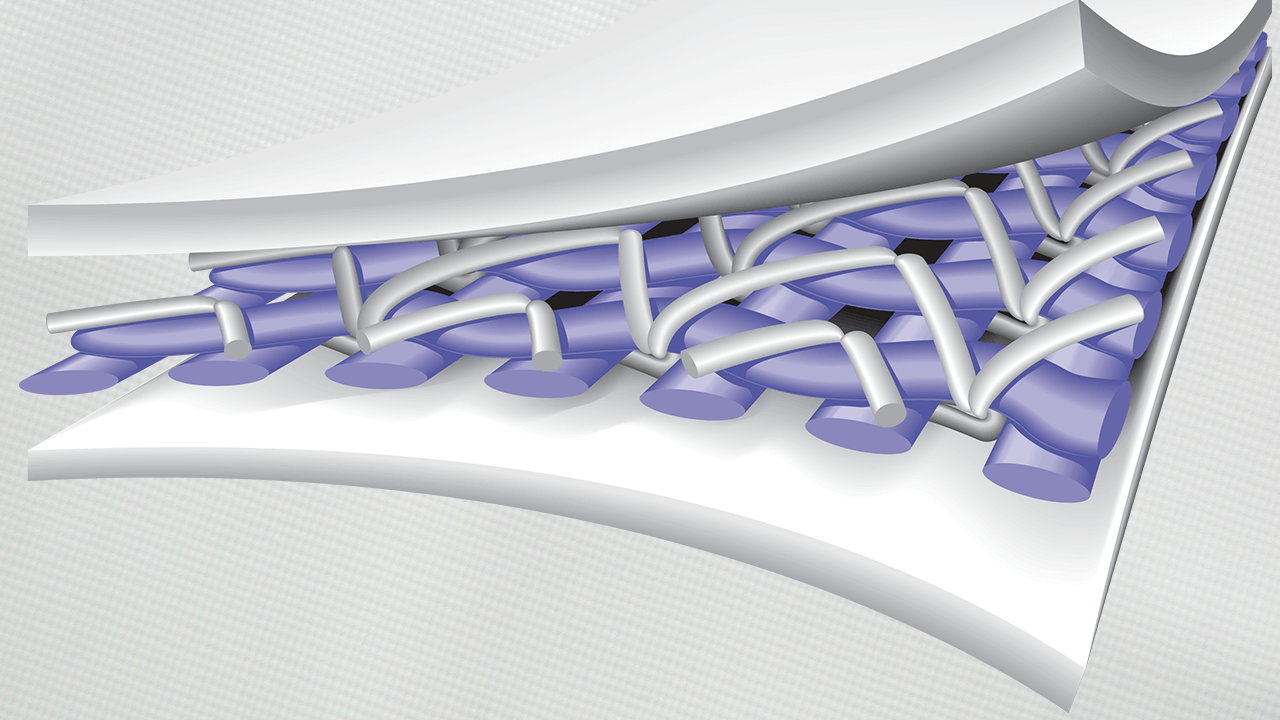 Superior Scrim
Duro-Last's scrim is the backbone of all Duro-Last's membranes, giving them their strength and puncture resistance.
Superior Scrim
Knitted in-house, our anti-wicking polyester weft-insertion scrim has a 14 x 18 or 14 x 9 threads-per-inch density – among the highest in the industry. The enhanced thread density and high tensile strength provided by the polyester yarn offers superior puncture resistance, while the weft-inserted tie yarn prevents runs and doesn't allow tears to spread.
Performance Layer
Duro-Last's thickness over scrim – also known as the "performance layer" – far exceeds industry standards as well as competitor systems with equal and even greater mil values. This means that Duro-Last Roofing Systems provide superior protection where buildings need it most: the exposed surface of the membrane.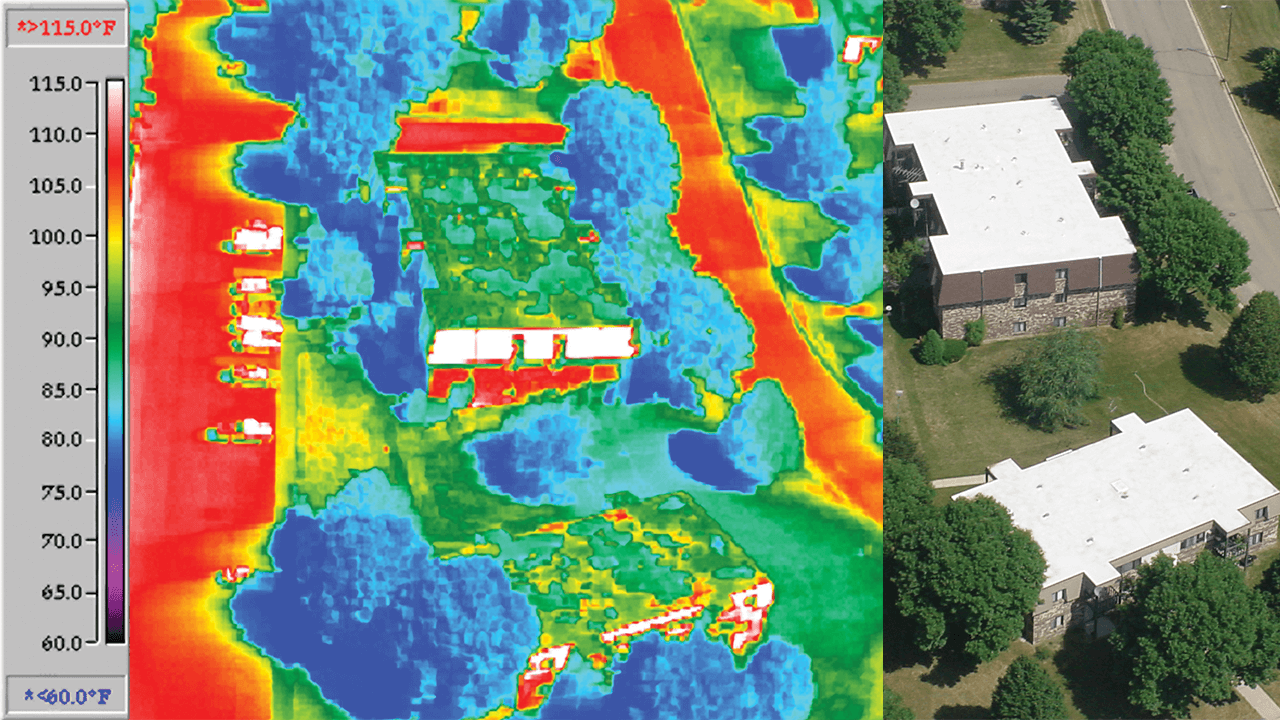 Energy Efficient
By reflecting up to 88% of the sun's energy, Duro-Last white roofing systems can greatly reduce energy costs. Click above to learn more about how Duro-Last contributes to sustainability.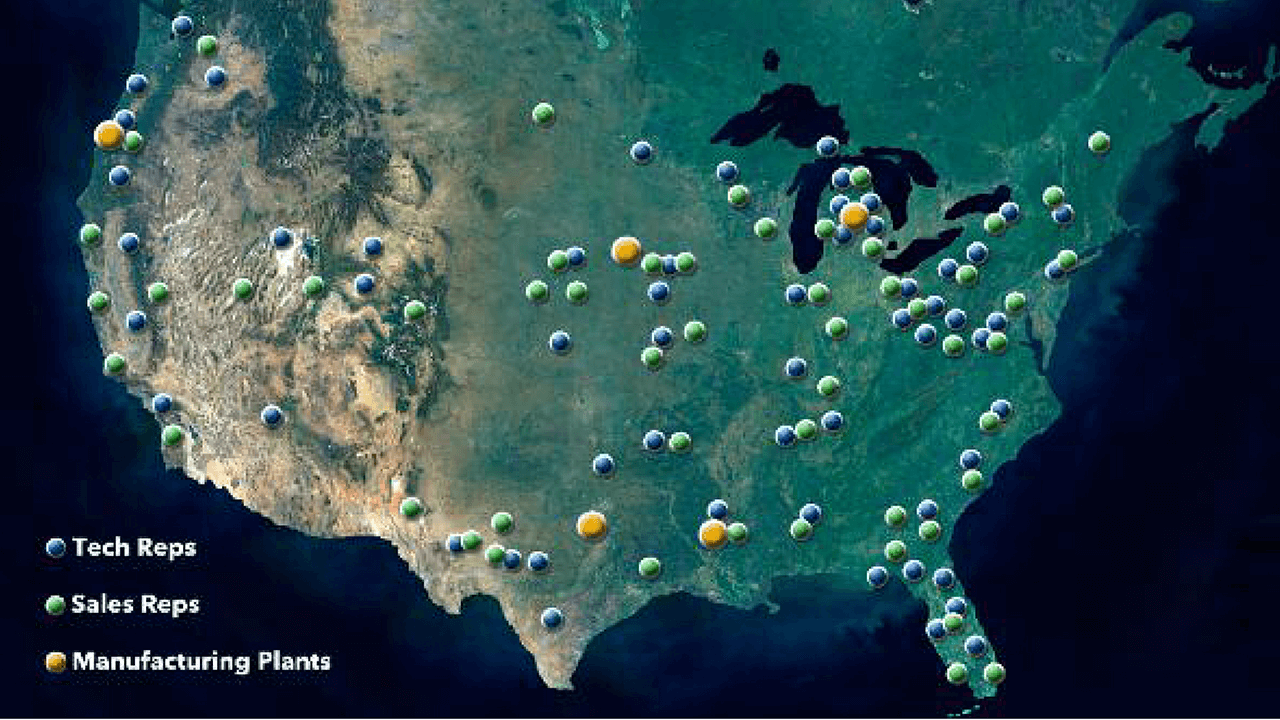 We Have Your Back
Through our team of in-house professionals and support staff located across North America, Duro-Last has the team you need to support any roofing project.
In-House Support
Duro-Last offers a large team of knowledgeable professionals, whether you need CAD drawings for a meeting, an answer to a technical question or support for your crew, we can provide the resources you need to get the job done successfully.
Country-Wide Footprint
We are "keeping North America covered" through strategically placed Quality Assurance Technical Representatives for service and inspections, a fully staffed Engineering Services Department and five Duro-Last facilities across the United States.