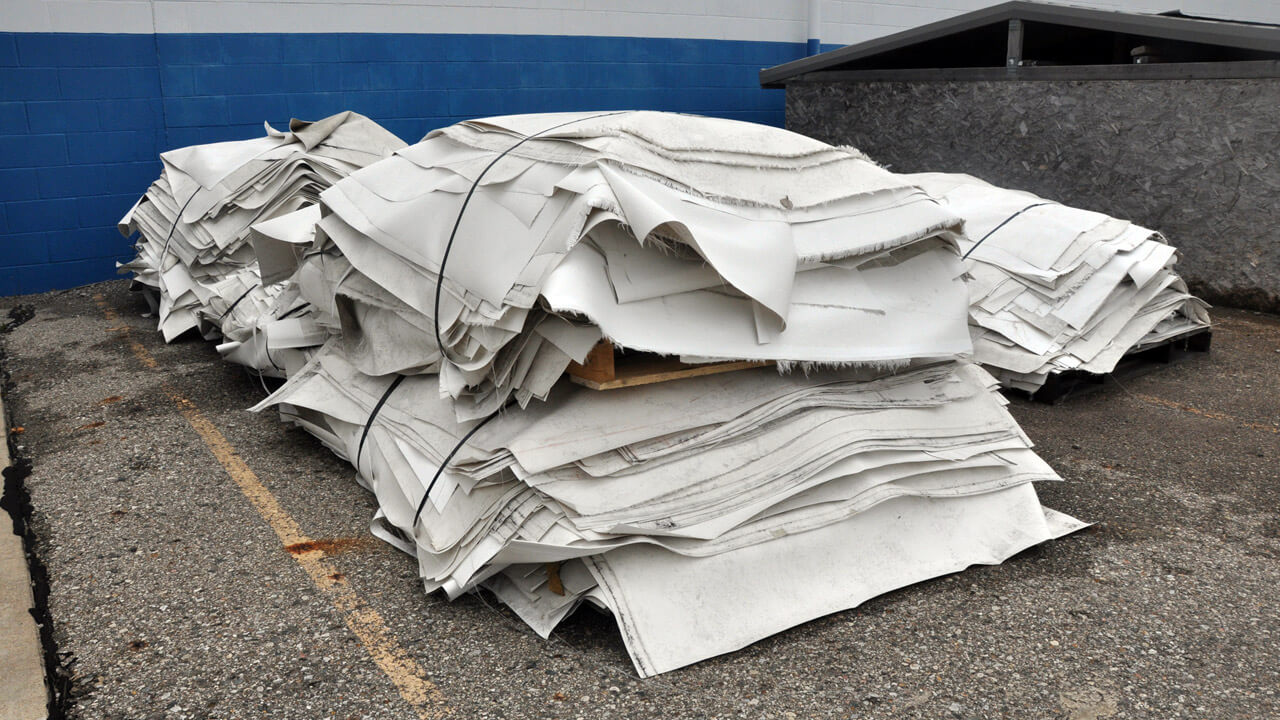 Recycling
From our manufacturing process all the way through our Recycle Your Roof Program, Duro-Last prioritizes recycling at every step.
Recycling
Many companies claim to prioritize recycling, but at Duro-Last it is a focus at every step of the manufacturing process through the entire life cycle of our products.
During manufacturing, edge trim and scrap is kept clean and recycled back into production. This allows Duro-Last to reduce waste and recycle virtually all of its manufacturing waste. In our manufacturing facilities and corporate offices, our goal is to eliminate landfill waste. A few ways we are working toward this include:
Eliminated all Styrofoam cups – This eliminates the waste of more than 40,000 disposable cups annually.
Recycling stations – Duro-Last now recycles 15 different material types. During the first year of the program, recycling volume increasd 52%.
Water bottle filling stations – In less than one year, Duro-Last saved over 61,000 water bottles – enough to fill 82 gaylord boxes or 2 full semi-trucks.
Take Back Program
At the end of a Duro-Last Roofing System's time on the rooftop, we offer a take back program that gives the material new life. Since 100% of mechanically attached PVC roofing material can often be recycled, it is made into new products, such as Roof Trak® walkway pads, Proflex® concrete expansion joints and Protect-All® flooring.
This program not only reduces the amount of material going to a landfill, it also eliminates landfill and dumpster fees while contributing to green building rating systems such as LEED, Green Globes® and the Living Building Challenge™.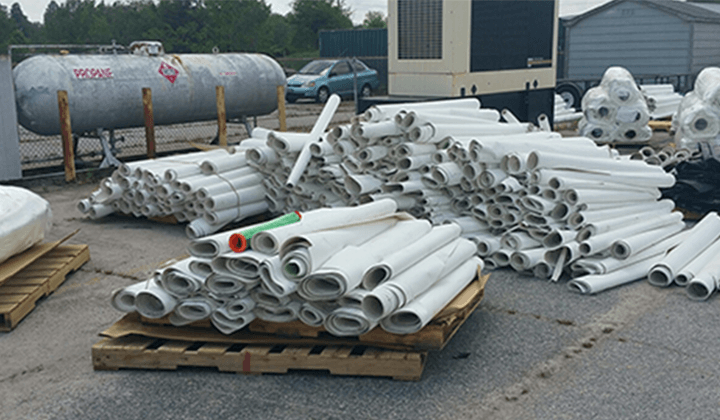 Roofing Plus, a Master Elite Duro-Last Contractor, recently sent back 163,000 square feet of roofing membrane that was removed due to 3-inch damaging hail. This 14-year-old roof will now be recycled into new products!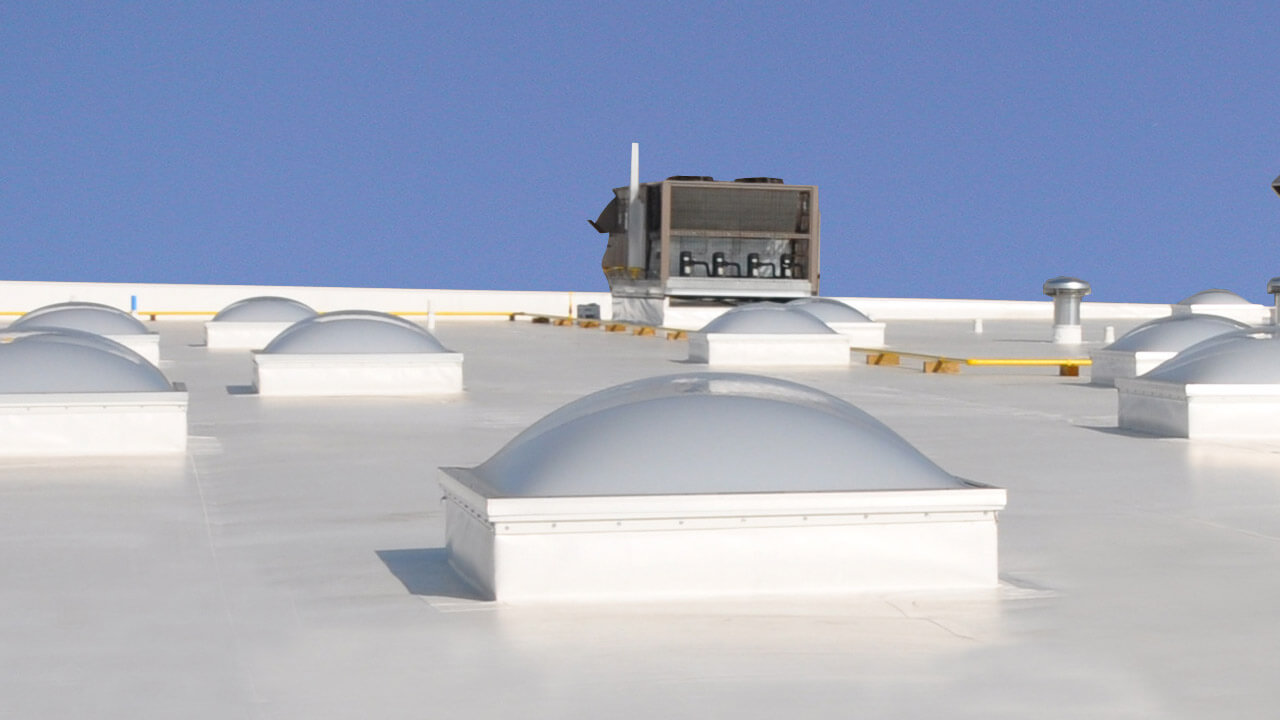 Energy Efficiency
Through high reflectivity and reduced waste, Duro-Last is an energy-efficient roofing solution that can save money.
Energy Efficiency
By reflecting up to 88% of the sun's energy, white Duro-Last membranes can greatly reduce energy costs. This makes Duro-Last the ideal cool roof option. With a total solar emittance of up to 95%, the ENERGY STAR® qualified Duro-Last membrane also releases energy and heat efficiently.
Energy Savings throughout North America
These energy savings are not just for warm climates. A recent analysis demonstrates that the peak demand and net energy savings offered by cool roofs are available for both new and existing air conditioned buildings in all climates within North America.
Visit the U.S. Department of Energy Cool Roof Calculator to calculate the potential energy savings on a project.
Solar Ready
With the long-term watertight integrity of Duro-Last Roofing Systems, prefabricated accessories and pre-made rack flashings, we offer solutions for any rack-mounted commercial rooftop solar application.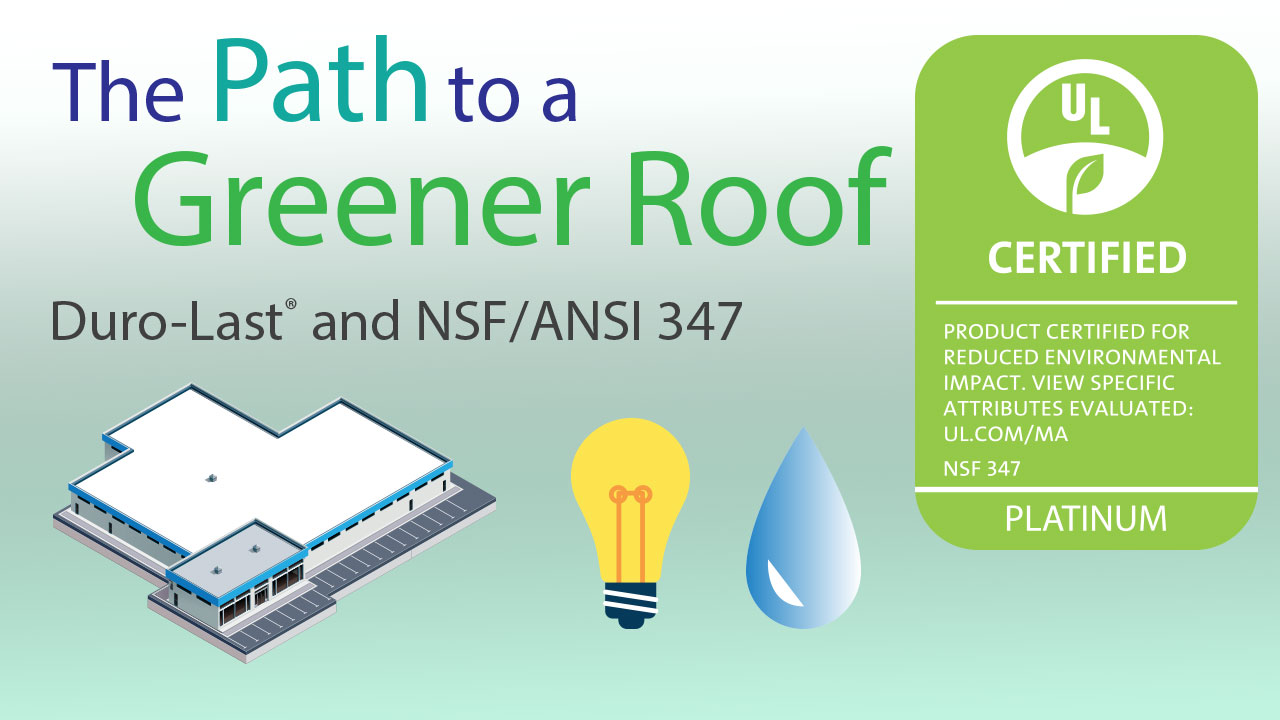 Duro-Last & NSF/ANSI 347
Learn more about how NSF/ANSI 347 Certification proves that Duro-Last is a great green building choice.
Green Building
In addition to all of our internal processes that make Duro-Last a more sustainable company, we have also worked hard to obtain third party certifications to verify the sustainability of our products. This makes Duro-Last a great option for green building projects.
Certifications Duro-Last has achieved include:
NSF/ANSI 347 Gold – This standard represents that Duro-Last manufactures a product that is third-party verified as sustainable, durable, and high performing. The certification applies to the following Duro-Last membranes:

Environmental Product Declarations (EPDs) – Duro-Last was proud to publish the first product-specific PVC EPD in the North American roofing industry. Certified by the global public health organization NSF International, the Duro-Last EPD reports environmental impact data which assists building owners, contractors, architects and designers in making more informed purchasing decisions.